The clinical facilities of Venus Hospital are excellent for the study and care of Patients. The hospital has a capacity of 200 beds with all the Clinical specialities. It offers services in General Medicine, General Surgery, Orthopaedics, Ophthalmology, Paediatrics, Psychiatry, Dialysis Unit, ENT, Urology Plastic & Oncology Surgery, Maxillofacial Surgery, Radio therapy& Obstetrics and Gynaecology with Neonatal Intensive care unit.While students are posted in clinics they supervised by Clinical Instructors & Nursing Staff.
SRSS VENUS HOSPITAL (Formerly Known as Ashaktashram Hospital) is a 201 bedded, multispecialty charitable hospital and destination of quality healthcare. Hospital have done a huge contribution towards people of Surat city as well as nearby area for more than 100 years. As it is our parent hospital it is located in same campus. Students get round the clock experience in nursing services.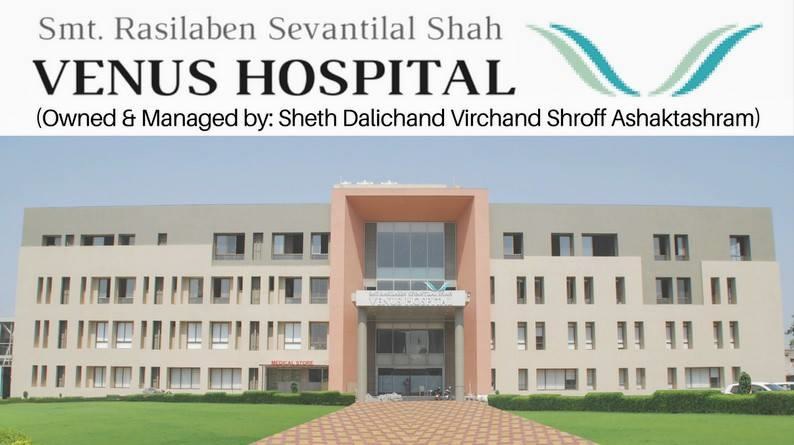 The New Civil Hospital, Surat established in 1964 by Gujarat Government, hospital has grown & attained present size of infrastructure and dimensions of services in last fifty years. Institution has grown spectacularly achieving notable success in many directions and reached up to bed size of 1150. The academic, clinical and Community activities are at par with any institution of excellence. Every day plenty of patients get treated & benefited by civil hospital. Hospital has one of the advantage of attached medical college up to Post Graduation.
Surat Municipal Institute of Medical Education & Research (SMIMER) was established in 2000 by the Surat Municipal Corporation to extend health care facilities to its citizens and better educational opportunities to the students of Surat. Being a tertiary care hospital, SMIMER has all the basic as well as speciality and super speciality health care amenities. The SMIMER is 750 bedded hospital & in campus in it has medical institute. The institute has qualified health care professionals including doctors, nurses and other staff. The citizen's charter is an expression of the commitment of providing of health care facilities in timely basis.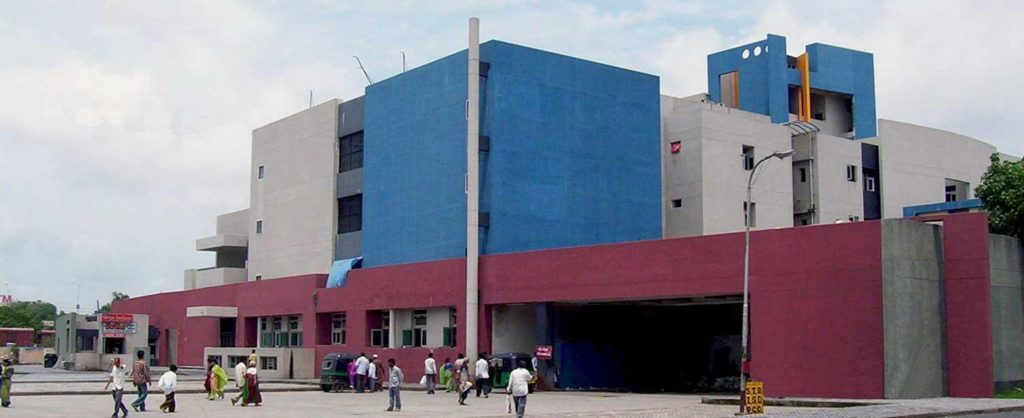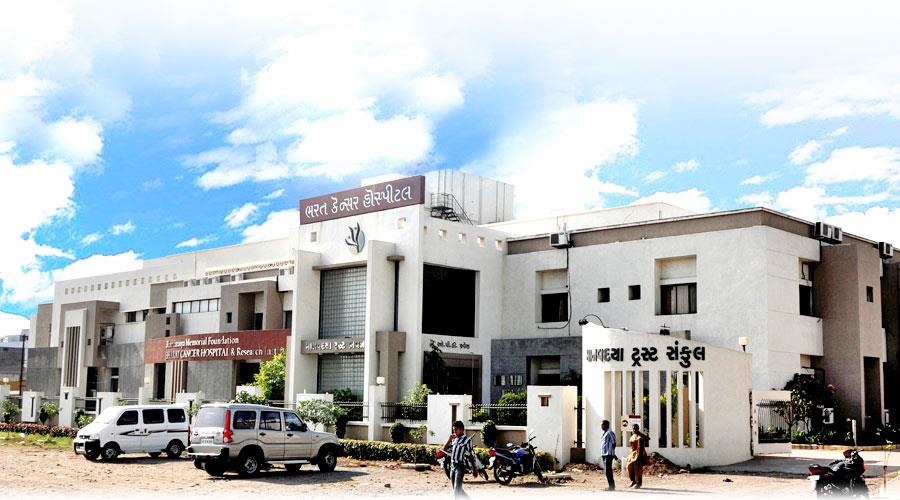 Bharat Cancer hospital & research Centre
Bharat Cancer Hospital & Research Institute, Nirali Memorial Radiation Centre is 100 bed Ultra-modern hospital started in the year 2009. It provide comprehensive cancer care at door step at affordable cost through experienced and efficient health care professionals. It carry out cancer related research project with the aim to provide modern treatment to patients. It is also committed to create social awareness about causes and prevention of cancer through seminars, free screening check-up camp and publication of cancer related literature. Hospital encourage various social groups to come forward for financial and emotional help to cancer patient as this disease requires strong support system for the patient and their family members.
Established in the year 1866, Sheth P T Surat General Hospital in Chauta Bazaar, Surat is a top player in the category Hospitals in the Surat. This well-known establishment acts as a one-stop destination servicing customers both local and from other parts of Surat. It is known to provide top service in the following categories: Hospitals, Dermatologists, Gynaecologist & Obstetrician Doctors.
Shri K.P. Sanghavi Hospital is 75 bedded, & have comprehensive patient care set up to provide world class diagnostic and therapeutic treatments to patients. latest technologies and equipment have made evolve into a rare centre of excellence. Hospital believe in offering dedicated services to humanity and thus offer round the clock services in department of emergency, critical care ambulance, Accidental, imaging and laboratory.
In Surat, Tristar Multispecialty Hospital is a recognized name in patient care. It was incepted in the year 2013. Backed with a vision to offer the best in patient care and equipped with technologically advanced healthcare facilities, they are one of the upcoming names in the healthcare industry. A team of well-trained medical staff, non-medical staff and experienced clinical technicians work round-the-clock to offer various services. A team of doctors on board, including specialists are equipped with the knowledge and expertise for handling various types of medical cases.