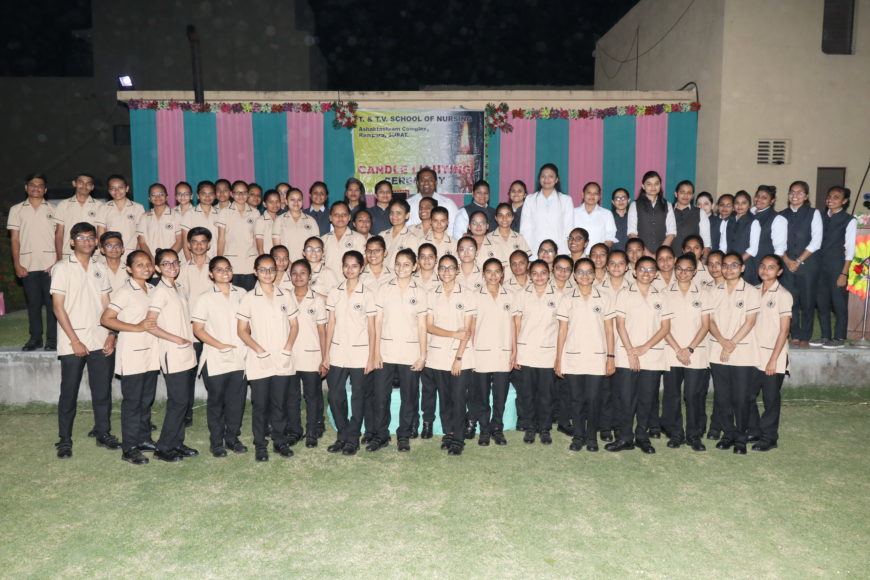 In India Nursing Courses is being regulated by Indian Nursing Council (INC) and conducted by State Nursing Council and Health Universities of various States. As per INC there has two type B.Sc Nursing courses in India –
B.Sc Nursing (4 Years ) – For Fresher's 10+2 Science Students who have at least 45% aggregate marks together in PCB ( Physics , Chemistry and Biology ) and English as one of the subject and passed individually all subjects and not less than 17 years as per INC guideline.
It is an undergraduate programme designed to prepare graduates to assume responsibility as professional, competent nurses and midwives in providing promotive, preventive, curative and rehabilitative services to all who needs nursing care.
Prepare nurses who can make independent decisions in nursing situations, protect the rights and facilitate individual and groups in pursuit of health, function in hospital, community Health Nursing services, and conduct research studies in the areas of nursing practice. They are also expected to assume role of teacher, supervisor, and manager in clinical or public health setting.
This is a Four years course approved by the Govt. of Gujarat, Indian Nursing Council, New Delhi, Veer Narmad South Gujarat University, Surat and is affiliated to Gujarat Nursing Council, Ahmedabad. The Course is recognized by VNSGU University (No. 330) and INC (No. 1103061).
The candidate should have completed 17 years on or before the year of admission.
75% students are admitted trough government admission committee.
25% student are selected by college in management Quota.
Duration of the course shall be four completed years including internship of 27 weeks.
English shall be the medium for the course as well as for the examination.
Refer the below below fee-structure,
*Note: Above mention fee is subject to change as per the rules and regulations by fee regulation committee governed by government of Gujarat.
The admission process is mainly depends on the entrance exam carried out by the respective authority. The candidates are allotted to different colleges according to their score in the entrance test.
B.Sc Nursing is a great demanding course in India for secure career . There has limited seats for this course and every year lakhs of students are applying to get admission but a few of them are getting  admission in Nursing Colleges.
Rules & Regulations of Admission
Once admission is confirmed through admission committee or management quota student have to submit their admission order, two set Xerox copy of credentials and address proof.
As student reported from admission committee to the college student need to go through fees structure of institute should be paid within one day else reporting will not be considered.
After paying fees student need to get receipt of hostel & mess fees then only candidate will be permitted to stay in hostel.
Every student who wants to take admission must fill the government admission form & should have cleared 12th standard in past 3 years.
If candidate have taken admission through management quota neither their admission will cancelled nor their fees will be refunded.
Candidate who wants to take admission must submit their original document as they pay the fees & they are no allowed to go in admission & reshuffling process.
Management quota candidate will be taken to admission committee by institute on decided date on this date all management quota candidate must present or else that admission will not be considered & institute will be liable refund any paid fees.
Student who wants to go in reshuffling process, he/she will allowed only once & have to take permission from director.
Instalment of fees should be paid as per institution policy any student who failed to do so in terms of punishment will not be allowed to sit in in the class.
Before academic year starts everyone should submit medical fitness form MD/MS.
B. Sc. NURSING SYLLABUS & SCHEME OF THE EXAMINATION
(As Prescribed By Indian Nursing Council)
Eligibility For University Examination
Candidate should have 90% in theory and 100% attendance in hospital practices.
Candidate should submit all assignments.
Candidate should appear and clear all unit tests term test and pre-university examination.
Candidates should submit course fees.