General Nursing & Midwifery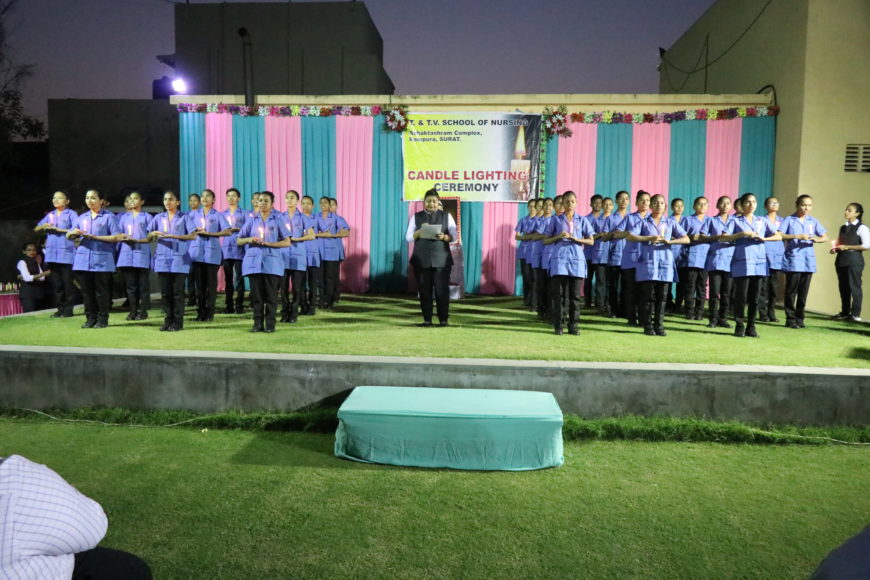 In India Nursing Courses is being regulated by Indian Nursing Council (INC) and conducted by State Nursing Council and Health Universities of various States. 
General Nursing and midwifery (3 Years  course) – For Fresher's 12 pass Students who have at least 45% aggregate marks in any stream  and English as one of the subject and passed individually all subjects and not less than 17 years as per INC guideline.
It is a Diploma programme.
The purpose of General Nursing Programme is to prepare a general nurse, who will function as a member of the health team beginning with competencies, for first level position in both hospital and community.
The Programme is geared to the health needs of the country, community and individual which will serve as a basis for advanced study and specialization in nursing. It will assist nurses in their personal and professional developments, so that they may make their maximum contribution to the society, as individuals, citizens and nurses.
This is a three years course approved by the Govt. of Gujarat, Indian Nursing Council, New Delhi and is affiliated to Gujarat Nursing Council, Ahmedabad. The Course is recognized by INC (No. 1102036).
The candidate should have completed 17 years on or before the year of admission.
75% students are admitted trough government admission committee.
25% student are selected by college in management Quota.
Duration of the course shall be three completed years including internship of 27 weeks.
Refer the below below fee-structure,
Note: Above mention fee is subject to change as per the rules and regulations by fee regulation committee governed by government of Gujarat.
Night duty should be given in clinical area(s) in rotation
The students posted in the clinical areas should be accompanied by teaching faculty of the school.
The same practice must be followed when student are posted for requisite clinical experience to affiliated Hospital/Agency /Institution.
The Nursing Service personnel must actively participate in supervising, guiding and evaluating students in the hospital wards, health centers and in the community.
Eligibility for GNC Examination
Candidate should have 90% in theory and 100% attendance in hospital practices.
Candidate should submit all assignments.
Candidate should appear and clear all unit tests term test and pre-university examination.
Candidates should submit course fees.