T.&T.V. Institute Of Nursing
Organizing
1st National Level Conference
On 18th February 2020
Joining Hands In The Fight Against Cancer.
WHO Theme 2020
"I am and I will"
Venue
Sanjeevkumar Auditorium
T and T.v. Institute of Nursing organize one day National level conference to increase awareness about growing cancer burden that affects our society and strengthens our ties to tackle the disease. Over 1200 Nursing students, Faculties and staff nurses from across the states took part in a National conference on "JOINING HANDS IN THE FIGHT AGAINST CANCER' held in the city on Tuesday. Gujarat Nursing Council Vice President I. A. Kadiwala was the chief Guest. Several oncologist talked about basis of cancer in conference.
WELCOME OF GUEST
INAUGURATION
WELCOME SPEECH
PRESIDENTIAL SPEECH
CHIEF GUEST SPEECH
SESSION 1 & 2DR. RUSHBH KOTHARI,NARAYANA MULTISPECIALITY HOSPITAL,AHMEDABAD
BASIC OF ORAL CAVITY AND CERVICAL CANCER, BASIC OF BREAST CANCER AND LUNG CANCER
SESSION 3 DR. APEKSHA MODI, BHARAT CANCER HOSPITAL
PAIN AND PALLIATIVE MANAGEMENT
SESSION 4 DR ANKIT PATEL,BHARAT CANCER HOSPITAL
CHEMOTHERAPY ADMINISTRATIVE AND ONCOLOGICAL EMERGENCY
SESSION 5 DR. RANI SHETTY, PRINCIPAL, MBNC, BARDOLI
STOMA CARE &VASCULAR ACCESS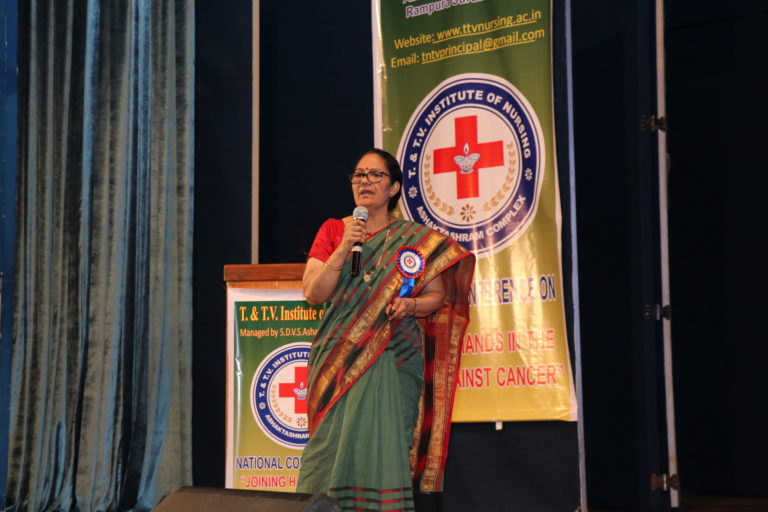 SESSION 6 DR. VITHOBA MHALKAR, GOA
PSYCHOLOGICAL REHABILITATION IN STOMA CARE
VALEDICTORY SESSION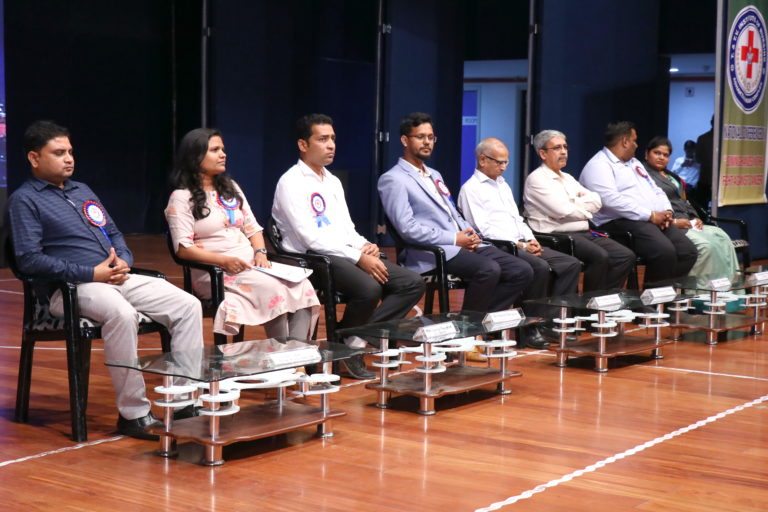 REVIEW OF GUJARAT NURSING COUNCIL OBSERVER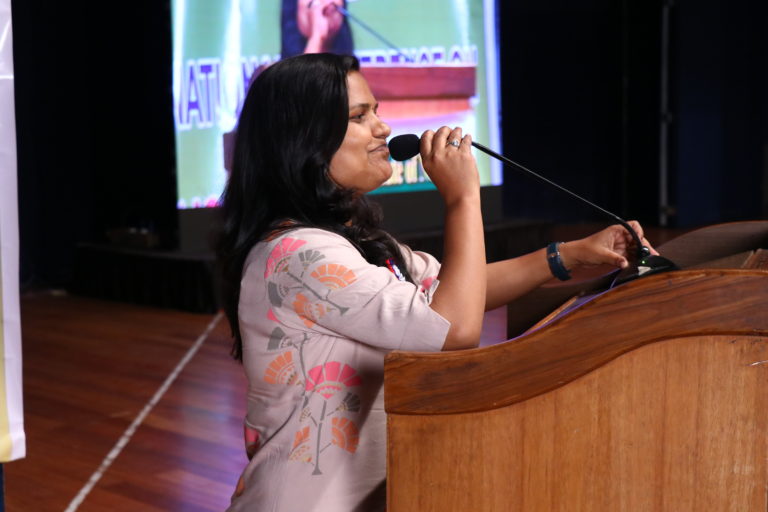 VOTE OF THANKS
NATIONAL ANTHEM